We are community oriented, non-profit, and operated by volunteers who love tennis.
New clubhouse is in service now! The facility including outdoor swimming pool opens on July 1st, 150th Anniversary of Canada.
Free Junior Clinic/Round Robin! Every Sunday 10~11AM, starting Aug 13th, just drop in.
2017 Summer Camps (age 6-14). Contact here
Free Junior Tennis Clinic Every Sunday 10am~11am, just drop in
Adult Tennis Clinic Every Thursday 7pm~8pm, Session 3 starts soon
Download 2017 Membership Form, or Online Registration. Start Registration Now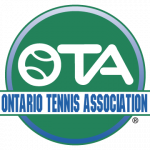 City View is hosting an OTA U12 U16 Provincial Circuit on Septemper 1st-4th.
Online Entry
Realtime Weather